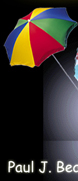 Animation conveys a Visual Word
in a short amount of space!
Training, relationships and status can be shown with movement that relates. I can create quick, limited animation pieces for a variety of uses: web interfaces, multimedia presentations, video leaders and trailers. Contact me to see how I can help you.
a.

b.

c.

a. Security system monitoring station
b. Organizational chart
c. Training eye catcher